FREQUENTLY ASKED QUESTIONS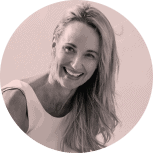 HOW CAN I MAKE AN APPOINTMENT?
Simply message BloomSkin on Facebook with your preferred time, the treatment you want or are considering and your phone number and Nicole will contact you within 24 hours.
---
WHAT DAYS CAN I HAVE MY TREATMENT AT THE VARIOUS LOCATIONS?
Nicole provides fresh, revitalising treatments from three different locations, Auckland mobile clinics, Simpkins St Villa and Whitianga mobile clinics on a rotating basis, or as demand dictates. Please keep an eye on the BloomSkin Facebook page to see when she is in your area, or message direct.
---
PAYMENT?
Payments can be made by Eftpos and credit cards are accepted. Also talk to Nicole about our BloomSkin specials.
---
HOW CAN I ENSURE MY BEAUTY SECRETS ARE CONFIDENTIAL?
We understand that beauty secrets are just that – secrets! Rest assured, your client details will not be released to anyone.
---
HOW LONG WILL MY INITIAL CONSULTATION TAKE?
Initial consultations take approximately 30 minutes. Nicole will carry out a comprehensive facial assessment addressing any concerns her clients may have. She explains the procedure, products and answers any questions clients may have around the treatments and their outcomes.
---
CAN I RETURN TO WORK?
Yes, certainly! Some treatments result in redness or swelling to the site, occasionally people experience mild bruising. Ice packs are applied to minimise these risks, but any discoloration can be concealed with (mineral makeup?). Please refer to the Product FAQs section for further information.
---
DO I NEED A FOLLOW UP APPOINTMENT?
Usually Nicole likes to review your treatment after two weeks, particularly if you are a first time patient. Options for this, will be discussed during your initial consultation.
---
HOW CAN I MAKE AN APPOINTMENT?
Simply message BloomSkin on Facebook with your preferred time, the treatment you want or are considering and your phone number and Nicole will contact you within 24 hours.
---
I'M A LITTLE NERVOUS. HOW WILL I KNOW THE TREATMENT BEING RECOMMENDED IS RIGHT FOR ME?
Cosmetic treatments are all about making the most of your own personal look, not transforming you to look like someone else. You'll have heard it said that being happy and confident in your own skin is the best beauty asset you can have – we agree! Nicole will provide you with the necessary information, and with her years of experience in this area and her extensive training – much of it alongside Plastic Surgeons – her eye for detail and symmetry with her desire to capture the best aesthetic outcome for you, is paramount.
---
PRODUCT FAQS
The following section will provide you with specific product uses and information. Please feel free to ask if you still have questions.
WHAT ARE DERMAL FILLERS?
Dermal fillers are hydrating treatments used to can contour and create volume, fill out lines and wrinkles, and revitalise the skin. Those used at Bloom Appearance Medicine are chosen for their quality, are temporary and dissolvable, and made up of Hyaluronic Acid (HA), a substance that naturally exists in your body. Results are visible immediately and can last for around 9 – 18 months.
COMMON AREAS TREATED WITH DERMAL FILLERS
Nose to mouth lines (the nasolabial folds)
Corners of the mouth (marionette lines)
Between the eyebrows (the frown or glabella lines)
Lips (adding volume, shape and definition)
Tear troughs (hollowing under the eye area)
Cheeks (adding volume, shape and definition of the cheek bones.
Chin/Jawline (to restore loss of volume and definition)
Nose augmentation
Chin augmentation
WHAT IS HYALURONIC ACID?
It is a sugar molecule existing naturally in almost all living organisms which binds water and can act as a lubricant and shock absorber in movable parts of the body such as joints. HA is also important in the transportation of nutrients and in regulating water balance in skin.
HOW DO DERMAL FILLERS WORK?
This soft, injectable gel comes in a range of consistencies which are chosen for the areas of your face which require them. For example, more malleable products are better for lips, more rigid ones for nasolabial creases. Dermal fillers revitalise and add volume to the skin, instantly diminishing the appearance of lines and wrinkles, and giving a natural softer look. The product is tissue-friendly and closely resembles the HA that already exists in the body. It is long-lasting but not permanent, does not change your facial expression and allows you to control the affects of ageing in a subtle manner.
---
WHAT DOES DERMAL FILLER TREATMENT INVOLVE?
BEFORE
During your initial consultation at Bloom Appearance Medicine, Nicole will discuss with you the expectations you have and advise you on how best to enhance and recapture a dewy, natural result. After this discussion she will recommend which products are most suitable for you. You will be asked some medical questions and will need to sign a consent form prior to your treatment.
DURING
Dermal filler is injected into the skin in small amounts using a very fine needle. Nicole uses an anaesthetic cream prior to injecting, to ensure your comfort at all times. The products used at Bloom Appearance Medicine, also include local anaesthetic, lidocaine, for the most comfortable experience. The gel provides natural volume, smoothing away the appearance of lines and wrinkles, enhancing facial shape, creating or restoring plumpness to the lips or cheeks. Dermal filler products improve the elasticity and texture, and the balance of hydration to the skin. The treatment is quick, usually around 15-30 minutes.
AFTER
Dermal filler products are biodegradable – they will naturally disappear in the body, without harm. An optimal and long lasting result may require a top-up treatment but this will be discussed with you at the time. Some reactions might occur: slight redness, swelling, itching, bruising, discomfort and tenderness. The reactions are generally mild to moderate and usually disappear shortly after injection. They typically resolve spontaneously within one or two days, but for some treatments they may last longer.
---
CAN EVERYBODY USE DERMAL FILLERS?
If you meet the medical criteria and wish to reduce lines and wrinkles, create more defined or fuller lips, define the contours of your face, such as chin or cheek, boost your skin's vitality and restore a healthier more hydrated skin tone to the face, hands, neck or décolletage – then yes!
---
ARE THERE ANY RISKS WITH DERMAL FILLERS?
It is very rare to experience a product related reaction. Injection related symptoms may occur, such as redness, swelling, pain, itching, bruising or tenderness at the injection site. Lips may swell for up to a week after enhancement, but this typically reduces after two to three days.
---
WHAT IS BOTOX®? 
Botox Injections are a natural, purified protein that relaxes wrinkle-causing muscles, creating a smoothed and improved appearance. Botulinum Type A Neurotoxin (Botox®) is produced by the bacterium Clostridium Botulinum and has an interesting history, being used in humans for the treatment of strabismus ("crossed-eyes") in 1978. These days, Botox®) is used to treat a variety of medical conditions such as migraine, excessive sweating, cerebral palsy, back and facial spasms as well as the treatment of facial wrinkles. 
Botox® is very safe and is a natural, purified protein derived in a controlled fashion from bacteria, such as penicillin. Botox® is the only medical product of its type with more than twenty years of safe usage involving millions of patients worldwide, comprehensive clinical trials, published studies and extensive clinical practice. Botox® is one of the most widely researched medicines in the world, approved for use in over 75 countries. 
It is a simple, quick and minimally invasive treatment that delivers fast, visible results.
---
HOW DOES BOTOX® WORK? 
Botulinum (Botox®) works by blocking the impulses from the nerves that control muscle movement. When injected into muscle tissue, muscles relax usually after several days, meaning the muscles are unable to contract or bunch up. In turn, a smooth rejuvenated appearance of the skin occurs; this can last from three to eight months which is generally dependent on which muscles have been injected and their frequency of use.
---
IS BOTOX® SUITABLE FOR FACIAL WRINKLES? 
Cosmetic uses of Botulinum are concerned with the treatment of facial lines and wrinkles which are caused by movement – excessive or overuse – of the underlying muscles. Lines and wrinkles from sagging skin will not be improved by treatment with Botulinum (Botox®), this is where the use of dermal fillers is employed. The most commonly treated areas using Botox®), include:
Frown lines or worry lines between the eyebrows
"Accordion" or forehead lines
Crows feet or "laugh lines"
Puckering of the chin
Lower jaw muscles.
Downturned mouth
Chin puckering
"Bunny scrunch" lines
Neck bands
In these areas, excessive contraction of the muscles below the skin cause it to wrinkle and eventually "crease", which is a natural ageing progression. Some may find the facial expressions and results caused by the actions of these particular muscle undesirable. "Crease" lines on the skin that do not disappear when stretched out will be improved, but not completely removed by Botulinum injections and may need treatment by other methods such as dermal fillers.
---
WHEN WILL I SEE RESULTS? 
Botulinum (Botox®) causes muscle relaxation of the injected area three to five days after the injection however, the full effects may not be seen for two weeks. 
---
HOW LONG WILL BOTOX® LAST?
The muscle relaxation promoted by Botulinum (Botox®) injections, lasts from ten to twelve weeks. Having regular injections, as the effects begin to diminish, has benefits, as collagen remodelling occurs during that time and repairs the damaged collagen beneath the wrinkle line. This "fills in" lines caused by the prior movement of the now-paralysed muscle. Some lines disappear over time, particularly when treatment is undertaken when they are minimal.
 This "filling in" effect addresses some of the confusion surrounding how long the effects of Botox® actually "lasts". The outcome is not to have a frozen face, or paralysed muscles, rather the subtle minimization of lines caused by movement.
---
WHAT DOES THE INJECTION PROCESS INVOLVE? 
While an initial consultation takes longer as a treatment plan will be discussed with you, appointments for treatment with Botox® generally last no longer than 30 minutes. No anaesthetic is required, though a numbing cream may be used if desired. A very fine needle is used to inject small quantities of Botox® into the muscle. Normal activity can be resumed straight away, with guidelines around excessive exercise, and overly enthusiastic rubbing of the site being discouraged, allowing the product time to settle in the area it was injected. You will be asked for your medical background and will need to sign a consent form before treatment commences.
---
ARE THERE ANY POSSIBLE COMPLICATIONS? 
Botox® injections are safe and effective. The vast majority of patients experiencing no complications, other than the possibility of mild swelling or redness at the injection site. Ice packs are applied to soothe these effects, and while mild bruising is uncommon, if it does occur, it settles within days. Botox® is totally eliminated from the muscle in a few days, and it is not absorbed into the blood stream.
---
WHO SHOULD NOT HAVE BOTOX®? 
Patients with neuromuscular disorders such as myesthenia gravis should not be treated with Botulinum.
True allergic reactions to Botulinum have not been observed.
No side effects from Botulinum injections have been reported when pregnant or nursing women have been inadvertently treated, although safety during pregnancy or lactation has not been firmly established.